Is your winter plan limited to cozying up on the sofa with popcorn?
Opt for something more!
Play Futsal with the best coaches, stay on track with our development program, and set the stage for an even better year ahead!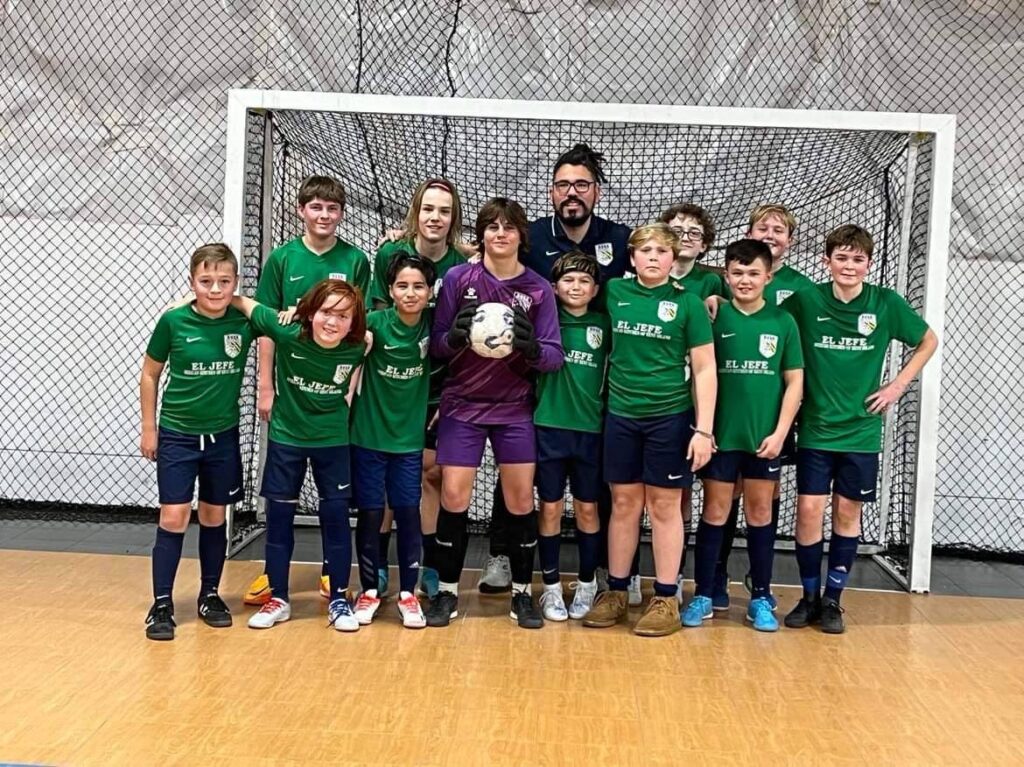 Don't freeze in the winter
BUSA's Futsal team leverages experienced professionals to provide young athletes with the best learning experiences. With their guidance, kids can develop essential soccer skills while having fun and staying active during the colder months. This program truly nurtures future soccer stars and help our travel team players to be ready when the spring season comes.
Winter seasson November to February
Limited Spots!
Secure your spot right now!
A tryout will be schedule in agreement to family and BUSA coaches.
If BUSA Current player NO need to tryout.
Come learn with the
BEST
futsal in the world!
Watch what Ronaldinho has to say about the importance of futsal in his career.
From the Brazilian futsal courts to the grandest stadiums!
Neymar is one of the great names in world football.
See what he says about the importance of futsal in his development as an athlete.
BUSA ​​has the solution to warm up the cold winter!
Yes! Our futsal program will return at the end of this year, bringing much more fun during the coldest season of the year.
Joining a futsal program can offer numerous benefits for a young soccer player. Futsal is a fast-paced and skill-intensive version of soccer played on a smaller, indoor court. Here's a list of benefits:

Improved Ball Control
Futsal requires players to have excellent ball control due to the smaller playing area and heavier ball, which translates well to soccer.
Enhanced Passing Skills
Futsal emphasizes quick and accurate passing, which helps players develop their passing abilities and vision on the soccer field.
Sharper Decision-Making
The fast-paced nature of futsal forces players to make split-second decisions, improving their decision-making skills in soccer.

Technical Skills
Futsal encourages players to work on their dribbling, shooting, and ball-handling skills, which are essential in soccer.

Tactical Understanding
Players develop a better understanding of positioning, movement, and teamwork through futsal, which can be applied to soccer.

Fitness and Conditioning
Futsal helps players improve their fitness, agility, and stamina, contributing to overall physical development.
Increased Confidence
Regular success and competition in futsal can boost a young player's confidence on the soccer field.
Reduced Injuries
The smaller, controlled environment of futsal often results in fewer injuries compared to full-sized soccer.

Friendships and Social Skills
Joining a futsal program provides opportunities to make new friends and develop social skills through teamwork and communication.
Exposure to Different Playing Styles
Futsal exposes players to different styles of play and competition, broadening their soccer knowledge.
Adaptability
Futsal players often learn to adapt to varying game situations and strategies, which can be useful in soccer when facing different opponents.

Fun and Enjoyment
Futsal is a fun and enjoyable sport that can keep young players engaged and motivated to stay active.
Improved Soccer Performance
The skills and experience gained from futsal can translate directly into improved performance in soccer matches.
Life Skills
Beyond soccer, futsal can teach valuable life skills such as discipline, time management, and perseverance.
Team Bonding
Futsal programs promote teamwork and foster strong bonds among players, which can positively affect their soccer team dynamics.
Overall, joining a futsal program can be a valuable supplement to a young soccer player's development, offering a wide range of benefits that can enhance their skills, confidence, and enjoyment of the sport.
Worried about keeping your child active and engaged during the winter months?
 Give your child the winning edge this winter.