Embrace Brazilian Culture: Host a Coach, Gain a Friend! Our coaches love staying with local families during the BUC program, creating unforgettable bonds. Join us, host a coach, and unlock a free scholarship for your child while diving into Brazilian culture. It's easy – fill out the form and start the journey!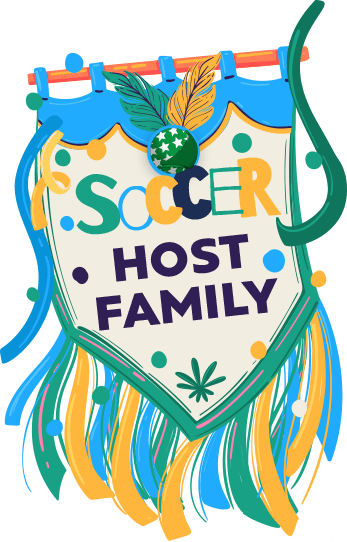 Our Brazilian coaches usually stay with a local host family for the duration of the BUC program. This has become one of the most popular elements of the whole experience.
Each year, we receive lots of emails from families telling us what an incredible time they had hosting one of our coaches. In return, not only will you get a free scholarship to your kid for the whole program, but you will also enjoy a unique week learning about Brazilian culture while you're building a true friendship with our staff.
If you want to become a host family, it's simple!
You just need to fill out the contact form!
An unforgettable week of memories, soccer, and friendships for your household!
By welcoming one of our coaches during the camp program, you'll be opening up a whole world of opportunities where everyone learns from each other. In short, you give a little and gain a lot!
Once hosts open their homes to coaches, a natural family relationship takes place between coach and your family. Learning about another person's culture and interests that represents an understanding of the world as seen by the other.
By opening your door, you open the coach's eyes to the real America: real people, real experiences and real life.
At the same time, their generosity of spirit creates a positive vision of America that crosses borders—and lasts a lifetime. As a host you're free to focus on making your coach feel at home and enjoy your time together.
Frenquently asked questions
I want to be a Host Family!
Ne summo dictas pertinacia nam. Illum cetero vocent ei vim, case regione signiferumque vim te.